New! Wonders That Will Take Place In Israel
I am Alpha and Omega, the Beginning and the End, the First and the Last
Revelation 22:13
Shalom. read Ezekiel 38 - 39. God is protecting his people.

Peace and Welcome to "Jesus Our Only Hope" - a Christian website. We are a few people in Sweden whom want to share Jesus with others. The meaning with this website is to spread the Gospel of Jesus around the world so that anyone can take part of it. We have tract, magazines and other things we have written ourselves. Tract and Magazines are free to print. We believe in the whole Bible - every word of God is true.

"Do not think that I have come to destroy the Law or the Prophets; I have not come to destroy them but to fulfil them. I tell you the truth, until heaven and earth disappear, not the smallest letter, not the least stroke of a pen, will by any means disappear from the Law until everthing is accomplished. Anyone who breaks one of the least of these commandments and teaches others to do the same will be called least in the kingdom of heaven, but whoever practises and teaches these commands will be called great in the kingdom of heaven. For I tell you that unless your righteousness surpasses that of the Pharisees and the teachers of the law, you will certainly not enter the kingdom of heaven."
Says Jesus in Matthew 5:17-20


The Bibles we basically use are the Swedish "1917 translation" and the old English "King James Bible" (some words are changed for better understanding). We check Bible words from the original Hebrew- and Greek text.
Bible verses



For nation shall rise against nation, and kingdom against kingdom: and there shall be famines and pestilences [deadly epidemic disease], and earthquakes, in serveral places.
Matthew 24:7

And great earthquakes shall be in different places, and famines, and pestilences [deadly epidemic disease]; and fearful sights and great signs shall there be from Heaven.
Luke 21:11

If evil comes upon us, whether the sword of judgment, or pestilence (like Covid-19) or famine, we stand before this house, and in Your presence (for Your Name is in this house), and will cry out to You in our distress, and You will hear us and save us.
2 Chronicles 20:9
We must turn to Jesus and turn away from sins. Jesus is the only way to come to God in Heaven. We Christians must live like true Christians again - reading the whole Bible with a true, honest and clean heart, we must confess our sins and repent. People in the whole world have time to save their marriage and reunion their families now. We all need money for food, clothes and bills, but not too much money so we sacrifice our marriage/children and our spiritual life with God. All kind of sexual sins are overflowing in the whole world, also lies of all kind and lack of love, children have been deprived/lost their identity, men and women change the natural use into that which is against nature. Read Romans 1:18-32.
A Christian life with God, Jesus and the Bible has been replaced by Yoga and other occult actions in many countries. God punishes when sins are overflowing, so now we have time to repent and follow Jesus, whom is the only way to God. Read the word of God - the Christian Bible - and pray to Jesus.
Jesus Loves You!

Rejoice greatly, O daughter of Zion! Shout, O daughter of Jerusalem! See, your King comes to you, righteous and having salvation, gentle and riding on a donkey, on a colt, the foal of a donkey. And I will cut off the chariots from Ephraim, and the war horses from Jerusalem, and the battle bow shall be cut off. He shall speak peace to the nations. His dominion shall be from sea to sea and from the river to the ends of the earth.
Zechariah 9:9-10
These verses are all about Jesus - our Lord and Saviour. Blessed is He that comes in the name of the Lord!

And He [Jesus] said unto them, These are the words which I spoke unto you, while I was yet with you, that all things must be fulfilled, which were written in the law of Moses, and in the Prophets, and in the Psalms, concerning Me. Then opened He their understanding, that they might understand the Scriptures, And said unto them, This is what is written, and thus it was necessary for the Christ to suffer and to rise from the dead the third day: And that repentance and remission of sins should be preached in His name among all nations, beginning at Jerusalem. And you are witnesses of these things.
Luke 24:44-48

Behold the Lamb of God, which takes away the sin of the world.
John 1:29
Jesus Christ died for YOU, so you can get eternal life with Him in Heaven. Believe in Jesus and repent your sins, He will help you to get rid of them if you pray to Him. We humans are not perfect, but we can become better. Be saved today!

Come now, and let us reason together, says the Lord: though your sins be as scarlet, they shall be as white as snow, though they be red like crimson, they shall be as wool.
Isaiah 1:18
Also in the Old Testament Gods mercy was very strong with love!

Husbands, love your wives, even as Christ also loved the church, and gave Himself for it; That He might sanctify and cleanse it with the washing of water by the Word, That He might present it to Himself a glorious church, not having spot, or wrinkle, or any such thing; but that it should be holy and without blemish. So ought men to love their wives as their own bodies. He that loves his wife loves himself. For no man ever yet hated his own flesh, but nourishes and carefully protects and cherishes it, as Christ does the church. For we are members of His body, of His Flesh, and of His bones. For this cause shall a man leave his father and mother, and shall be joined unto his wife, and they two shall be one flesh. This is a great mystery: but I speak concerning Christ and the church. Nevertheless let every one of you in particular so love his wife even as himself; and the wife see that she respects and reverences her husband.
Ephesians 5:25-33


Do not hit your wife - love her and treat her well.



The earth mourns and fades away, the world languishes and fades away, and the haughty people of the earth do waste away. The earth also is unclean by the inhabitants thereof; because they have transgressed the laws, changed the ordinance and broken the everlasting covenant. Therefore has the curse consumed the earth and they that dwell therein are desolate: therefore the inhabitants of the earth are burned, and few men left.
Isaiah 24:4-6

The earth is utterly broken down, the earth is clean dissolved, and the earth is moved exceedingly. The earth shall reel to and fro like a drunkard and shall be removed like a small house and the transgression thereof shall be heavy upon it; and it shall fall, and not rise again.
Isaiah 24:19-20
What happens in the world now? What is wrong? The old time good Christian countries don't follow Jesus anymore; you don't need to be holy at all mostly to be a Christian.
Not even Christians take care of their own children nowadays (no housewives), most of the Christian mothers and non Christian mothers in rich countries work, leaving their children. Mammon (money) is king in mostly the wholeworld!
Many Christians accept homosexuality - "a perverse sin", God says in Romans 1:18-32
Sexual immorality (fornication) and adultury is a very big sin that destroys the contact between man and God, and catastrophe is unavoidable.
We must be aware that there are forgiveness and cleansing from all kind of sins through faith in Jesus and His salvation. Repent and follow Jesus now.

This says the Lord, stand you in the ways, and see, and ask for the old paths, where is the good way, and walk therein, and you shall find rest for your souls. But they said; we will not walk therein. Also I set watchmen over you, saying, listen to the sound of the trumpet. But they said, we will not listen.
Therefore hear, you nations, and know, o congregation, what is among them. Hear, o earth: Behold, I will bring evil upon this people, even the fruit of their thoughts, because they have not paid attention (listened) to My words, neither to My law, but rejected it.
Jeremiah 6:16-19


We must seek to live as they did in the old times of the Western World, morality and housewives, before 1960 - 1970 about. We must do our best to live according to the word of God, which is written in the Bible. Jesus has told us how to live in The New Testament. Punishment will come upon our nation if we live in sin. I pray for revival and repentance.



The Lord has made bare His holy arm in the eyes of all the nations; and all the ends of the earth shall see the salvation of our God.
Isaiah 52:10


We can see on the news that much evil happens in the world, but just wait, Jesus and God the Father will show their salvation to all people. Let us have faith as a little child and feel safe.



How long will you judge unjustly, and accept the persons of the wicked? Selah.
Psalm 82:2


The Jews and the State of Israel is unjustly judged by many people and many Nations, including my own country Sweden.


...And men shall dwell in it, and there shall be no more total destruction; but Jerusalem shall be safely inhabited. And this shall be the plague with which the Lord will smite all the people that have fought against Jerusalem; Their flesh shall consume away while they stand upon their feet, and their eyes shall consume away in their holes, and their tounge shall consume away in their mouth. And it shall come to pass in that day, that a great tumult from the Lord shall be among them; and they shall lay hold everyone on the hand of his neighbor, and his hand shall rise up against the hand of his neighbor.
Zechariah 14:11-13


God will help the Jews and the State of Israel before the eyes of all Nations on the earth. And remember this: The Jews like to live in peace with all people and all Nations; they don't like violence. PLEASE, CHOOSE TO SEE THE TRUTH!



And I will set My glory among the nations, and all the nations shall see My judgement that I have executed, and My hand that I have laid upon them. So the house of Israel shall know that I am the Lord their God from that day and forward. And the nations shall know that the house of Israel went into captivity for their sin: because they were unfaithful to Me, therefore hid I My face from them, and gave them into the hand of their enemies: so fell they all by the sword. According to their uncleanness and according to their transgressions have I done unto them, and hid My face from them. Therefore this says the Lord God; Now will I bring Jacob back from the captivity and have mercy upon the whole house of Israel, and will be jealous for My Holy Name; They will forget their shame and all the unfaithfulness they showed towards Me when they live in safety in their land with no one to make them afraid. When I have brought them back from the people, and gathered them out of their enemies' lands, and I will show Myself Holy in them in the sight of many nations; Then shall they know that I am their Lord their God, which caused them to be led into captivity among the nations: but I have gathered them unto their own land, and have left none of them anymore there. Neither will I hide My face any more from them: for I have poured out My spirit upon the house of Israel, says the Lord God.
Ezekiel 39:21-29


Now the Israeli people have had their land after much tribulation, as everyone knows. It is a witness of God's existence; "God is", Jews are witnesses of God's existence; "God is". Also Christians are witnesses of God's existence; "God is".



Because you have kept the word of My patience, I also will keep you from the hour of temptation, which shall come upon the entire world, to try them that dwell upon the earth. Behold, I come quickly: hold that fast which you have, that no man takes your crown.
Revelation 3:10-11


If we do our best to fight against the sin and follow Jesus, we will be taken up in the Rapture (read Matthew 24:36-51) before the Great Wrath (read Matthew 24:21-25) comes upon the entire world.
God - a Father of the fatherless
A Father of the fatherless, and a Judge of the widows, is God in His holy habitation.
Psalm 68:5

When my father and my mother forsake me, then the Lord will take me up.
Psalm 27:10

I heard about a fatherless guy that was so lonely and afraid that a criminal gang became his "family", but he had to obey them. He became a criminal and was put in prison. During his time in prison he met Jesus and get saved. Now he is calm and strong in faith, and don't have to be afraid anymore. God is his Father, Jesus is his Lord and the only way to God;
Jesus said to him, "I am the way, the truth, and the life: no man comes to the Father, but by Me."
John 14:6

Jesus said to her, "I am the resurrection, and the life: he that believes in Me, though he were dead, yet shall he live: And whosoever lives and believes in Me shall never die.
Do you believe in this?"
She said to Him, "Yes, Lord: I believe that You are the Christ, the Son of God, which should come into the world."
John 11:25-27

Jesus Loves You!
Recommended links:

http://www.worldchallenge.org/

https://www.ljusioster.se/
Yeshua-Jesus is coming soon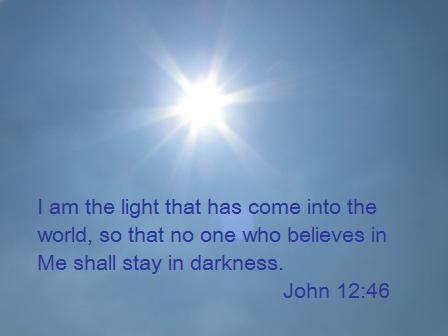 Heaven and earth shall pass away, but My words shall never pass away. No one knows about that day or hour, not even the angels in Heaven, nor the Son, but only the Father. As it was in the days of Noah, so it will be at the coming of the Son of Man. For as in the days that were before the flood they were eating and drinking, marrying and giving in marriage, until the day Noah entered the Ark; and they new nothing about what would happen until the flood came and took them all away. That is how it will be at the coming of the Son of Man. Then shall two men be in the field; one will be taken and the other left. Two women will be grinding with a hand mill; one will be taken and the other left. Therefore keep watch, because you don't know on what day your Lord will come.
Matthew 24:35-42
Behold, I come quickly: hold fast to what you have, so that no one will take your crown. Revelation 3:11
Israel - The Holy Land ♥ Jerusalem - The Holy City

Pray for the peace of Jerusalem; They shall prosper that love you. Psalm 122:6

Israel is Holy to the Lord, and the firstfruits of His harvest. All that consume her will be guilty; evil will come upon them, says the Lord. Jeremiah 2:3
Jesus - the meaning of life
Think of the life and the universe; so amazing and so great, with a detailed function.
How come that some people deny the existence of God?
How come that some people do not believe that God is the Creator?
How come that some people do not believe that the devil exists and that he tries to cheat us and make us evil?
How come that some people believe in lies more than truths?
How come that some people like to do bad things more than good things?
Well, because some people choose to believe the lie.
How come that some people believe in God and that Jesus is the only begotten Son of God?
How come that some people knows that Jesus has overcome the devil?
Well, because some people choose to see the truth.
Jesus is the meaning of life and the only way to God.
Jesus is like oxygen for me - I can't live without Him.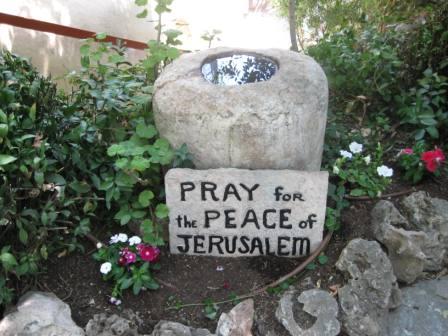 Behold, the days come, says the Lord, that I will make a new covenant with the house of Israel, and with the house of Judah: Not according to the covenant that I made with their fathers in the day that I took them by the hand to bring them out of the land of Egypt; which My covenant they brake, although I was a husband unto them, says the Lord: But this shall be the covenant that I will make with the house of Israel; After those days, says the Lord, I will put My law in their inward parts, and write it in their hearts; and I will be their God, and they shall be My people. And they shall teach no more every man his neighbour, and every man his brother, saying, Know the Lord: for they shall all know Me, from the least of them unto the greatest of them, says the Lord; for I will forgive their iniquity, and I will remember their sin no more.
Jeremiah 31:31-34
Praise the Lord!
The Pharisees also came to Him, tempting Him, and saying to Him, Is it lawful for a man to put away his wife for every cause? And He answered and said to them, Have you not read, that He which made them at the beginning made them male and female, And said, For this cause shall a man leave father and mother, and shall cleave to his wife: and they two shall be one flesh? Therefore they are no more two, but one flesh. What therefore God has joined together, let not man put apart. They say to Him, Why did Moses then command to give a writing of divorcement, and to put her away. He said to them, Moses, because of the hardness of your hearts permitted you to put away your wives: but from the beginning it was not so. And I say to you, whosoever shall put away his wife, except it be for sexual immorality, and shall marry another, commits adultery: and whosoever marries her who is put away does commit adultery. His disciples say to Him, If the case of the man be so with his wife, it is not good to marry. But He said to them, All men cannot receive this saying, save they to whom it is given. For there are some eunuchs, which were so born from their mother's womb: and there are some eunuchs, which were made eunuchs of men: and there be eunuchs, which have made themselves eunuchs for the Kingdom of Heaven's sake. He that is able to receive it let him receive it.
Matthew 19:3-12
We shall indeed live close to our wife and have a good relation with her.

Have we not the right to bring a sister, a believing wife along with us? As the other Apostles do, and also the Lord's brothers, and Cephas (Peter, the leader of all Apostles)?
1 Corinthians 9:5
The Biblical standard is that Christian leaders are working together with the wife - not with other people, as is common today. Even if nothing sinful happens, Christians who do so are a bad example for other people. Many people are weak in this and it can be dangerous for them in such situation.

Depart you not one the other, except it be with agreement for a time, that you may give yourselves to fasting and prayer; and come together again, that Satan tempt you not for your lack of self-control.
1 Corinthians 7:5
I know strong Christians who live apart from the wife/husband and think of it as a sacrifice before God. But I think is not good. some older Pastors/Evangelists here in the north bring there wife when preaching and thats Biblical to do. Read 1 Corinthians 9:5. I also talk on behalf of children and young people who feels very bad after a divorce. Christian people who do wrong in this makes "weak" people live out the sin totally, think of that dear reader!